To install our IntelliGrid app for iOS, you need to download the "TestFlight" app first. It is our way of distributing new releases in a quick and efficient manner.
The overall steps are the following:
Click the "Vire in TestFlight" link that we sent you. It might be in the "spam" folder.
Install the App TestFlight
Accept that TestFlight can install unknown apps. TestFlight will install the IntelliGrid app if you accept this via an email link.
Update the IntelliGrid app and open it to get started on your green journey!
See the detailed steps here below:
1. Accept the invitation sent to your email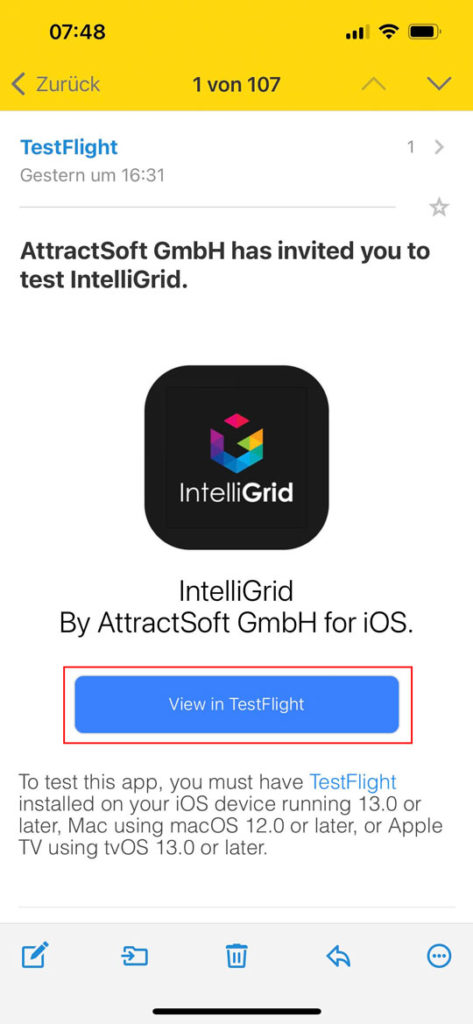 2. Download the TestFlight app if it is not installed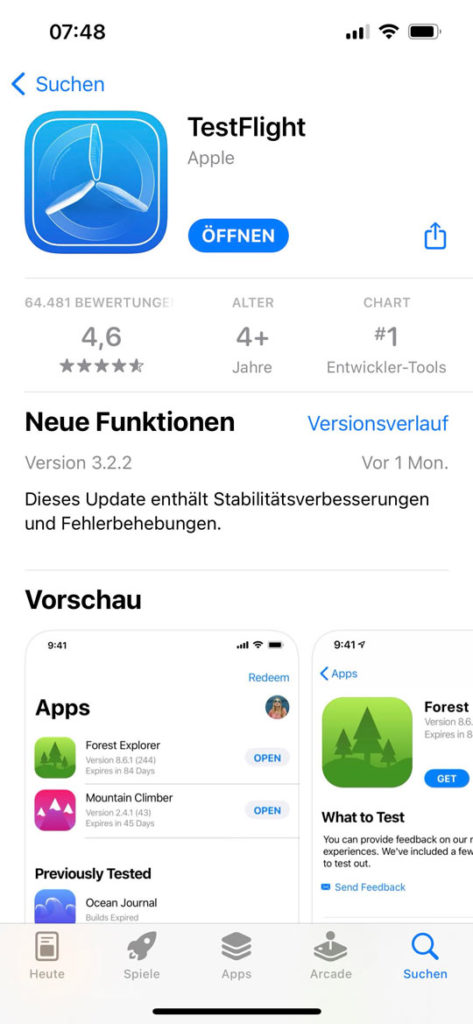 3. Accept that you want to test the IntelliGrid app. If this is not shown in your TestFlight, please contact your IG representative so they can send you an activation link)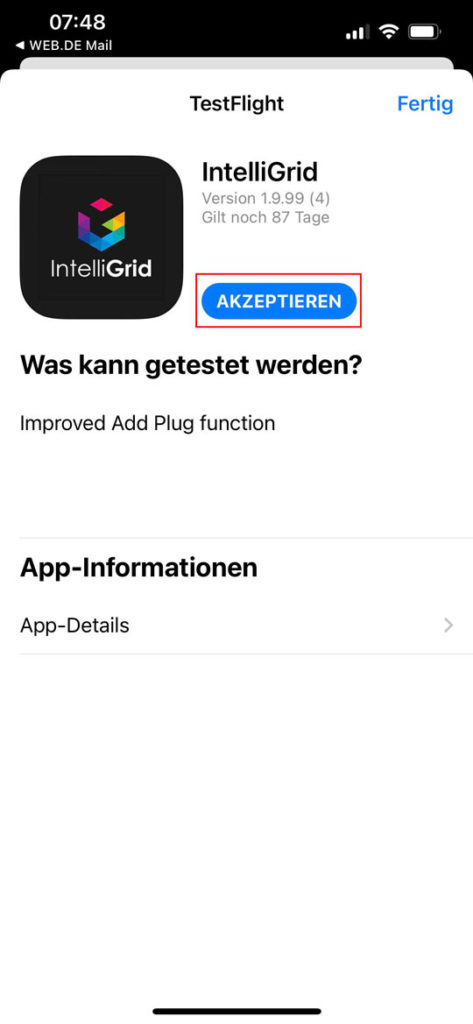 4. Install the IntelliGrid app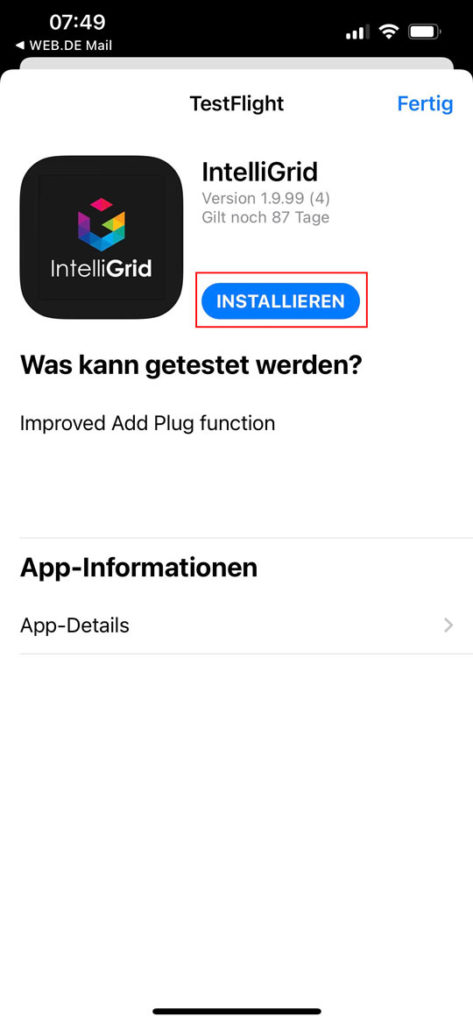 5. Open the IntelliGrid app (you can open this app from your phone's screen after this)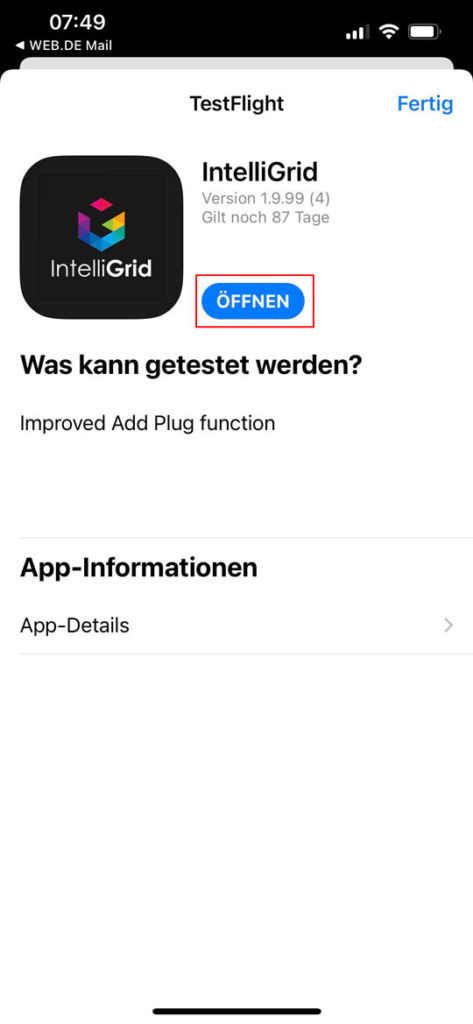 6. Confirm that you want to update the most recent update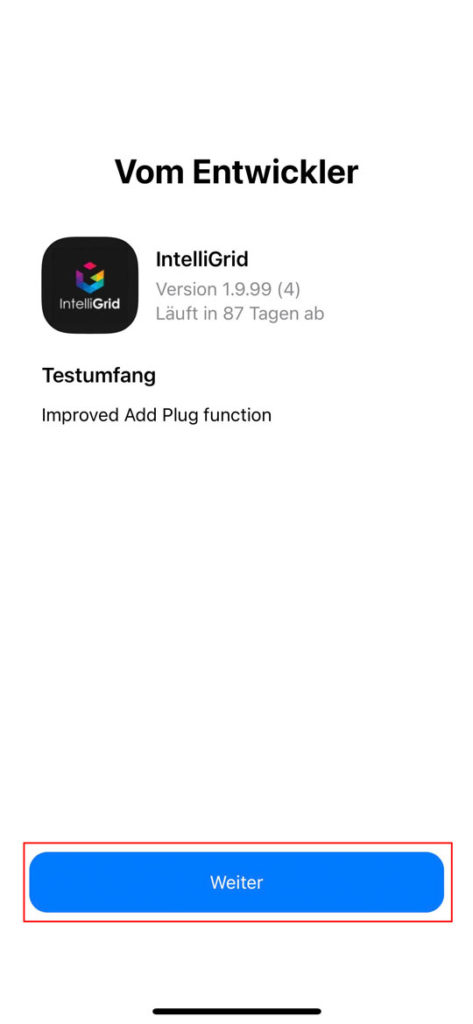 7. Click on "start testing"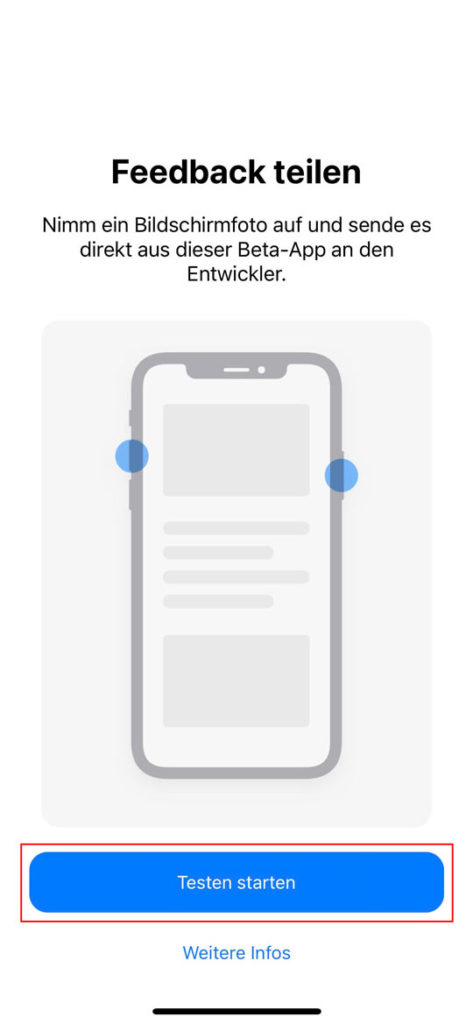 8. You are now ready to create your user account (remember to activate the user account through the email confirmation after creation)